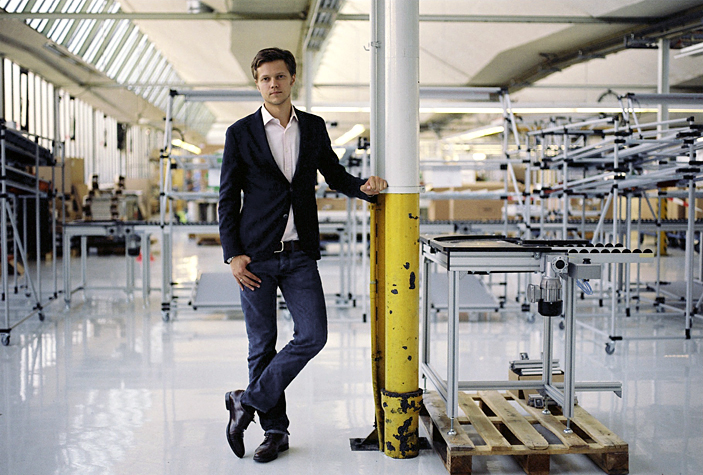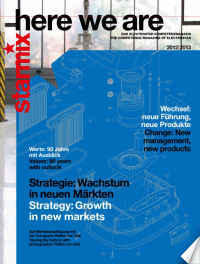 Values, change, new routes
3 good reasons for a magazine: the 90th anniversary, the friendly takeover of the company, the revitalising generational change in all departments – the magazine presents the latest news and simultaneously highlights the value of tradition and branding.
Facts
Competence Magazine "here we are" 2012/2013
Publisher: Electrostar GmbH
German / English 64 pages
14 partner ads
2 partner reports
Performance
Strategy, conception, editing, art direction, graphic design, photography, overall implementation.
Partner advertisements: Advertising management, editorial and design.