A company's communication is a matter of expressing attitude and personality. To provide credible communication solutions, the Circle of Values is not guided by artificial worlds and contrived messages, but by reality.
To us, values, awareness, potential and commitment of the enterprise are the strategic tesserae that together compose an appearance. Strategy, design, images and language convey this overall picture and bring a distinctive profile to life. Day after day. From the inside out.
SIEMENS VALUES FILMS
CORPORATE FILMS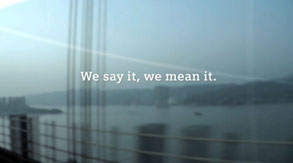 Original locations, no casting, no rehearsals. The Siemens Core Value films rely on the natural radiance and brilliance of the people who have shaped the company and its values.
ELECTROSTAR
COMPETENCE MAGAZINE
3 good reasons for a magazine: the 90th anniversary, the friendly takeover of the company, the revitalising generational change in all departments – the magazine presents the latest news and simultaneously highlights the value of tradition and branding.
VALEA VERDE RESORT
CORPORATE DESIGN / WEB
Valea Verde Resort is a family business in Transylvania. The task was to position Valea Verde in a touristically less developed area such that visitors would especially choose this particular resort as an ideal base for their exciting, exploratory journey through Transylvania. DISCOVER TRANSYLVANIA.